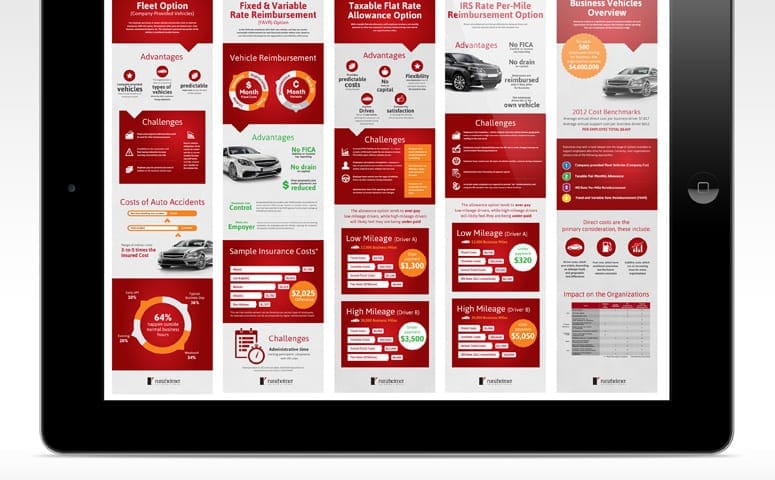 Runzheimer International Infographic
Runzheimer International, specializing in employee mobility management, contacted me to create a series of 5 infographics on business vehicle program options to help support employees who drive for business. I was only to use Runzheimer International's brand fonts and their brand colors.
Runzheimer International expressed the need for the infographics to display the information in a modern and consumer friendly way, with the ability for them to be shared through social media. Knowing this, I created infographics that could easily be broken up into single elements or shown as a whole.